Kurume Kasuri Maxi Made-to-Order Sales [Part 3] Announcement
It is a notice of order production of the third Kurume Kasuri Maxi. Collaboration with Mr. Orimoto and craftsmen is not just a one-time fireworks display, it is meaningful to continue. I am very happy to be able to release the third new work thanks to the many people who asked for it last time and the time before last.
A collection using "Kurume Kasuri", a traditional craft of the Chikugo region of Fukuoka Prefecture that has been around for 200 years and is also a national intangible cultural property.
Kurume Kasuri is introduced at the bottom of this page.
The partner of this project is Shimokawa Orimono, which has a factory in Yame City, Fukuoka Prefecture. Kurume Kasuri has been making Kurume Kasuri for three generations since 1948.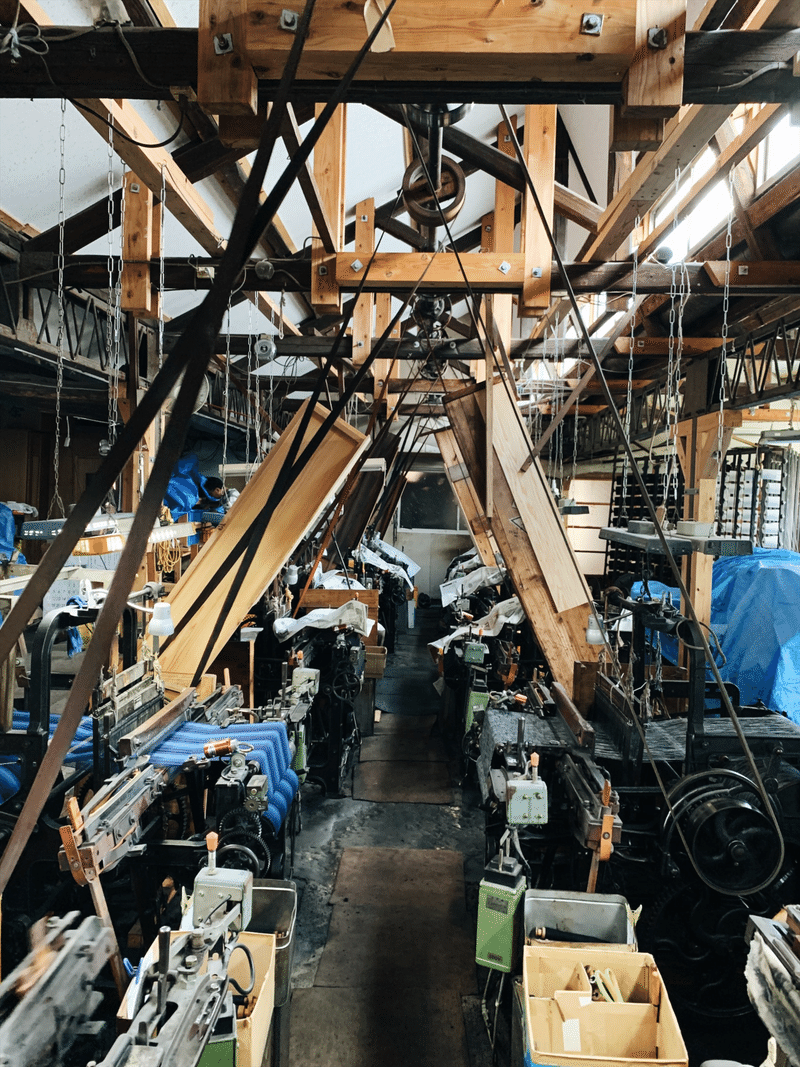 Kurume Kasuri Maxi is a reversible skirt made of Kurume Kasuri and cotton fabric ordered from Milan, Italy.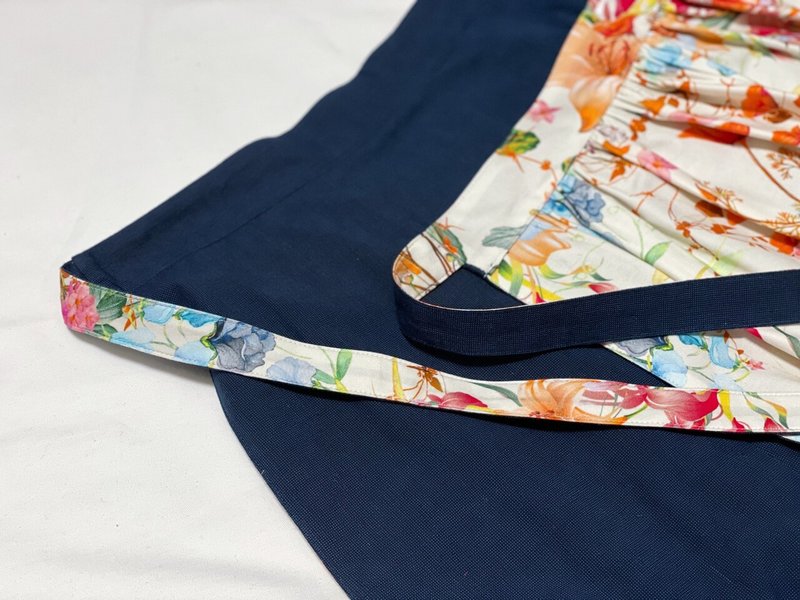 In the 1st and 2nd editions, the lengths were 95cm and 85cm, but this time, we have expanded the lengths to 85cm and 75cm due to requests from many people.
As before, there are 2 types of Kurume Kasuri, 3 types of Italian cotton, and 2 types of length.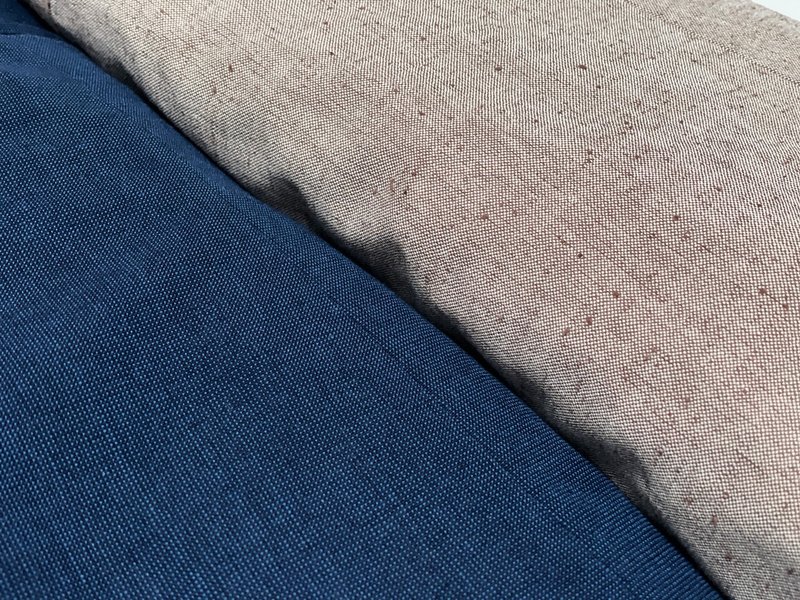 Classic Kurume Kasuri, navy blue. The color is deeper than the navy blue in the first series.
Beige with a gentle atmosphere is also available.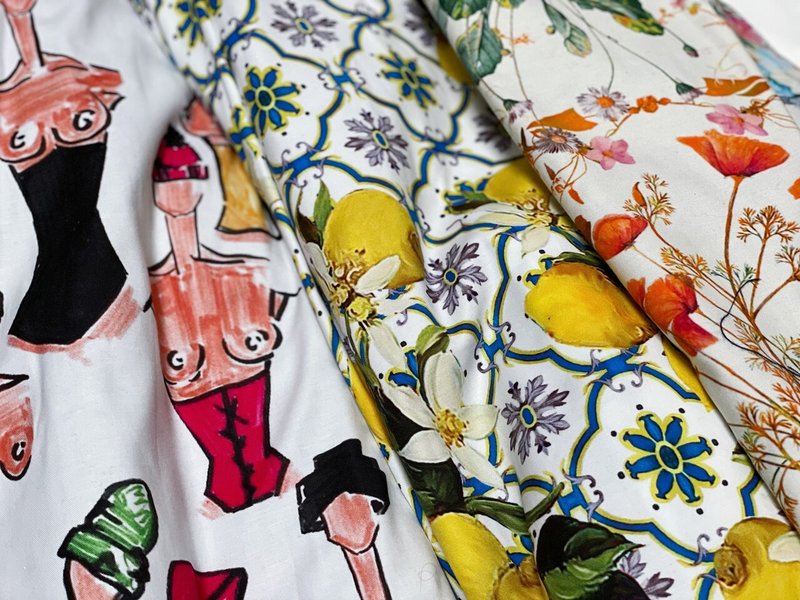 In the midst of uncertain days, we have selected patterns from an Italian fabric store that will cheer up the wearer and the viewer.
from left
Vacanza, Sicilia, Fiori
is.
If you wear Kurume Kasuri on the front side, it will be a simple skirt that looks neat and fashionable, but if you wear Italian cotton on the front side, it will be a feminine skirt with plenty of gathers and volume. You can enjoy the two-sidedness unique to reversible.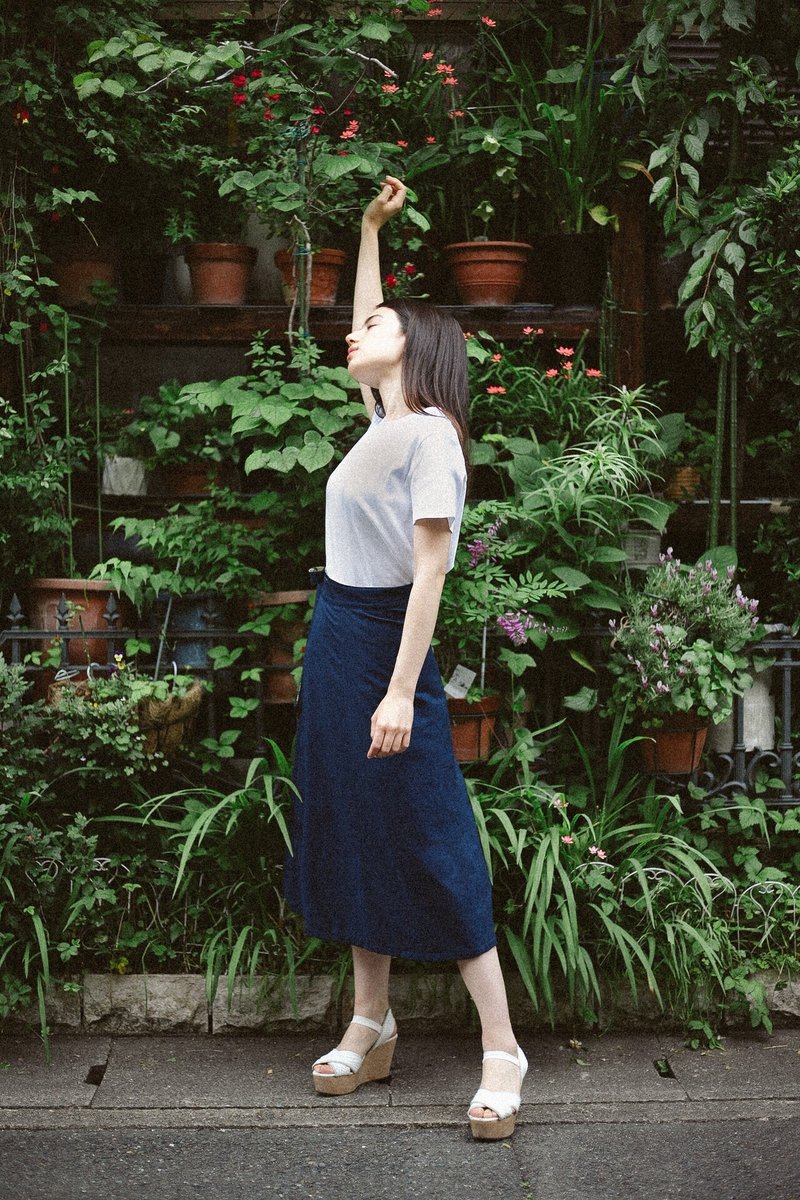 ↑Kurume Kasuri Navy 75cm length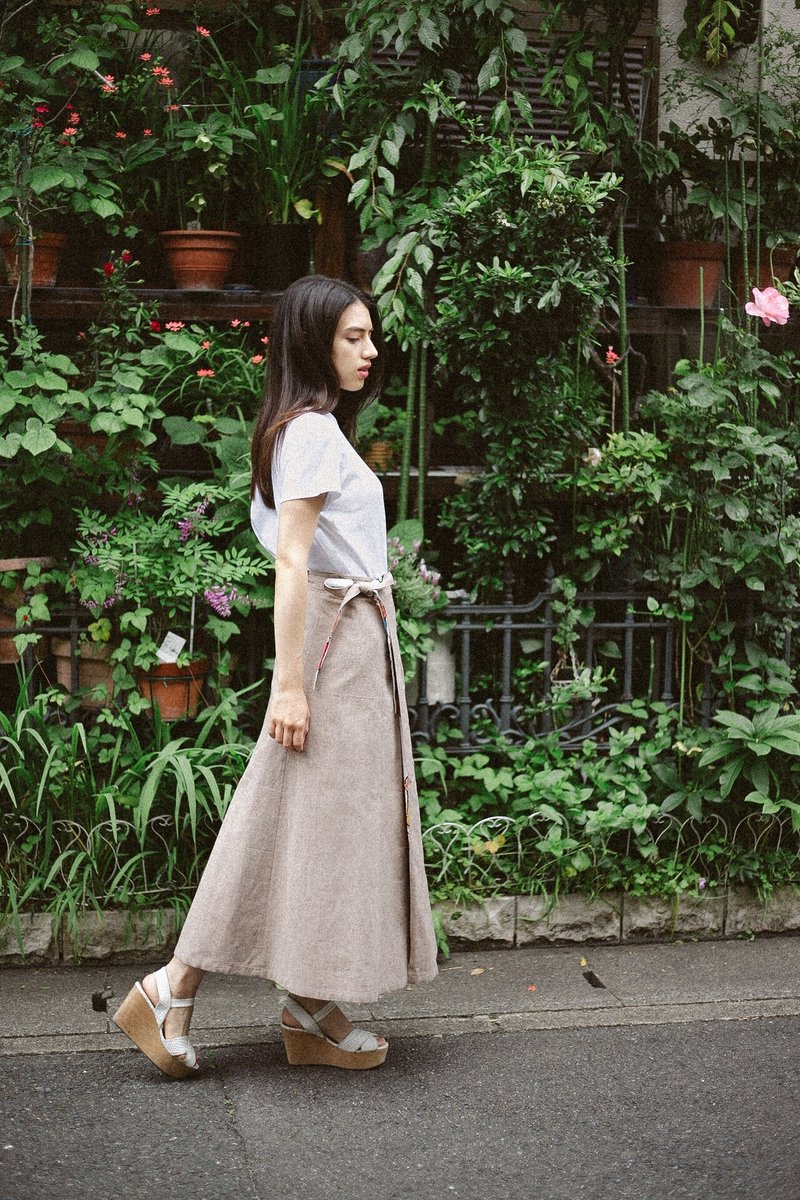 ↑Kurume Kasuri Beige 85cm length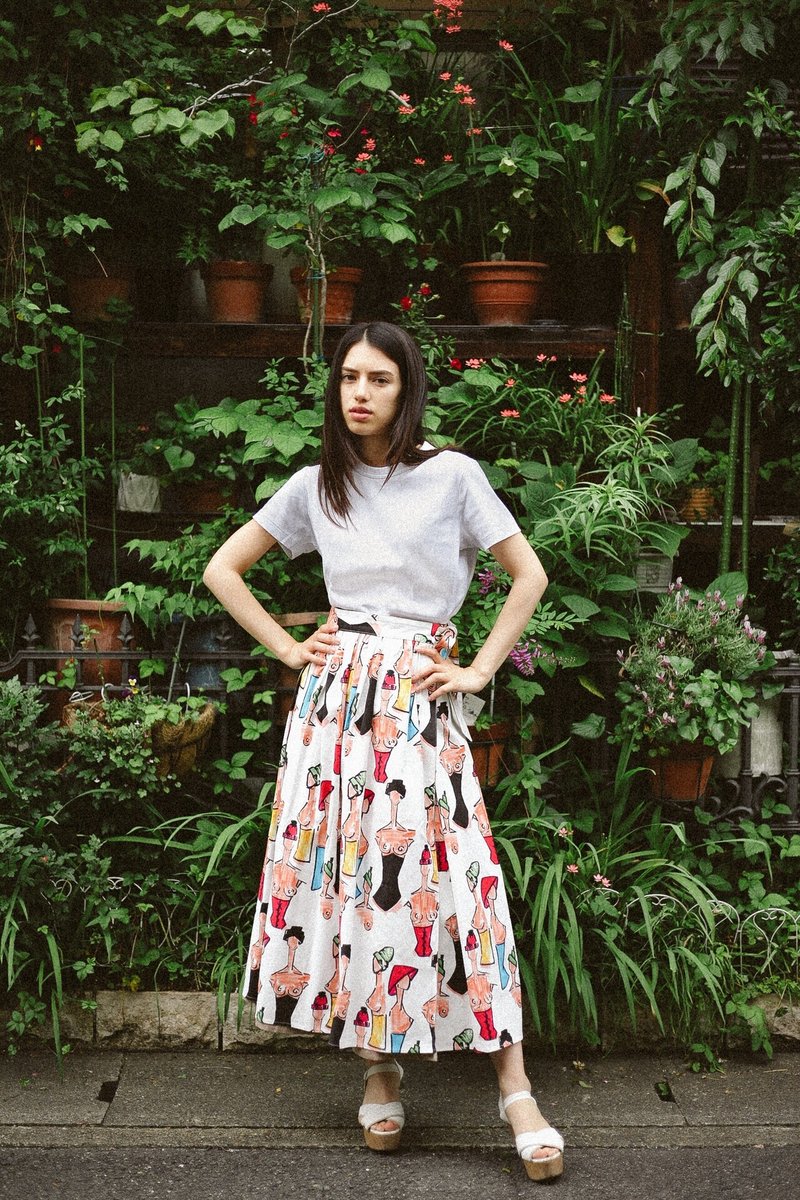 ↑Italian cotton Vacanza 85cm length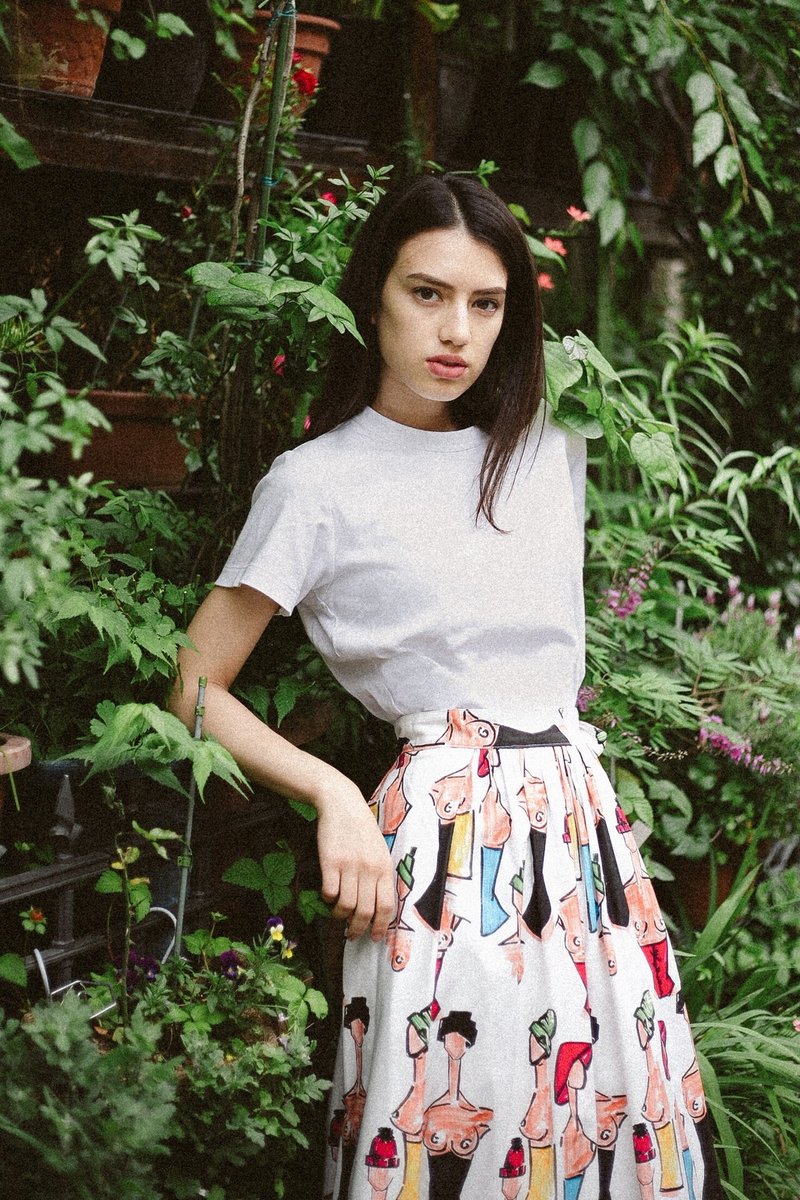 ↑Italian cotton Vacanza 85cm length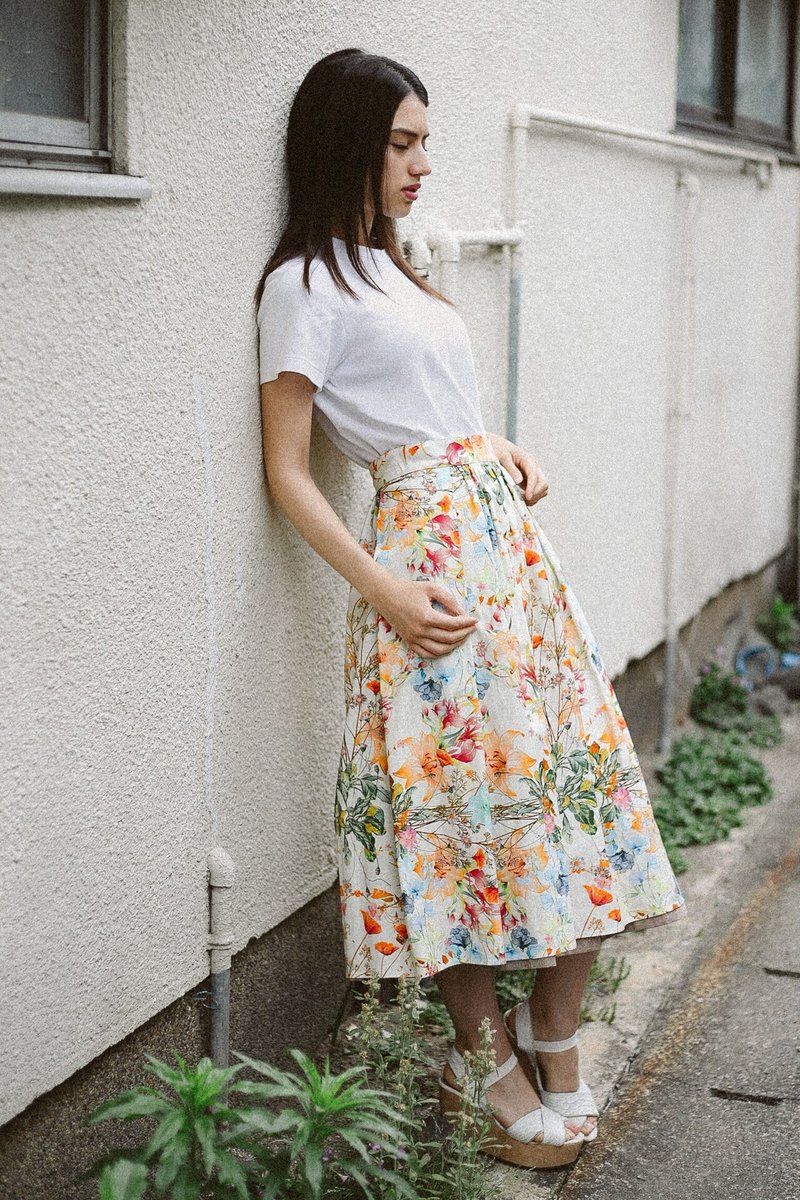 ↑Italian cotton Fiori 75cm length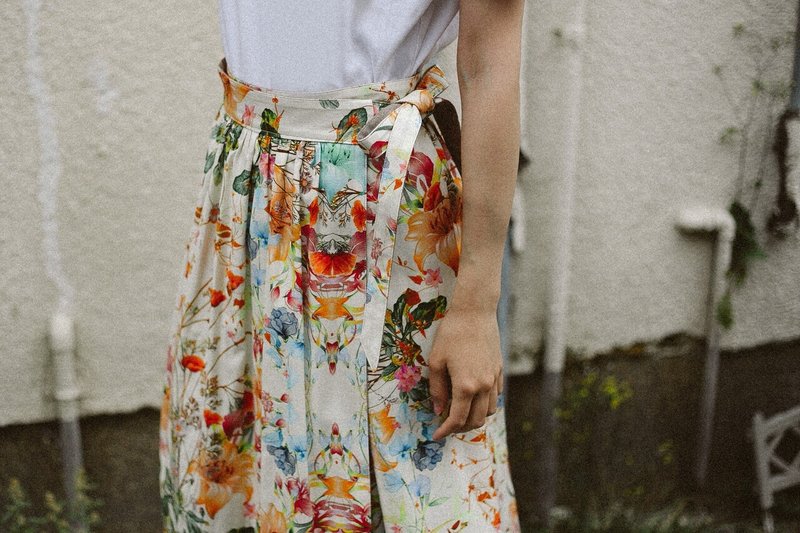 ↑Italian cotton Fiori 75cm length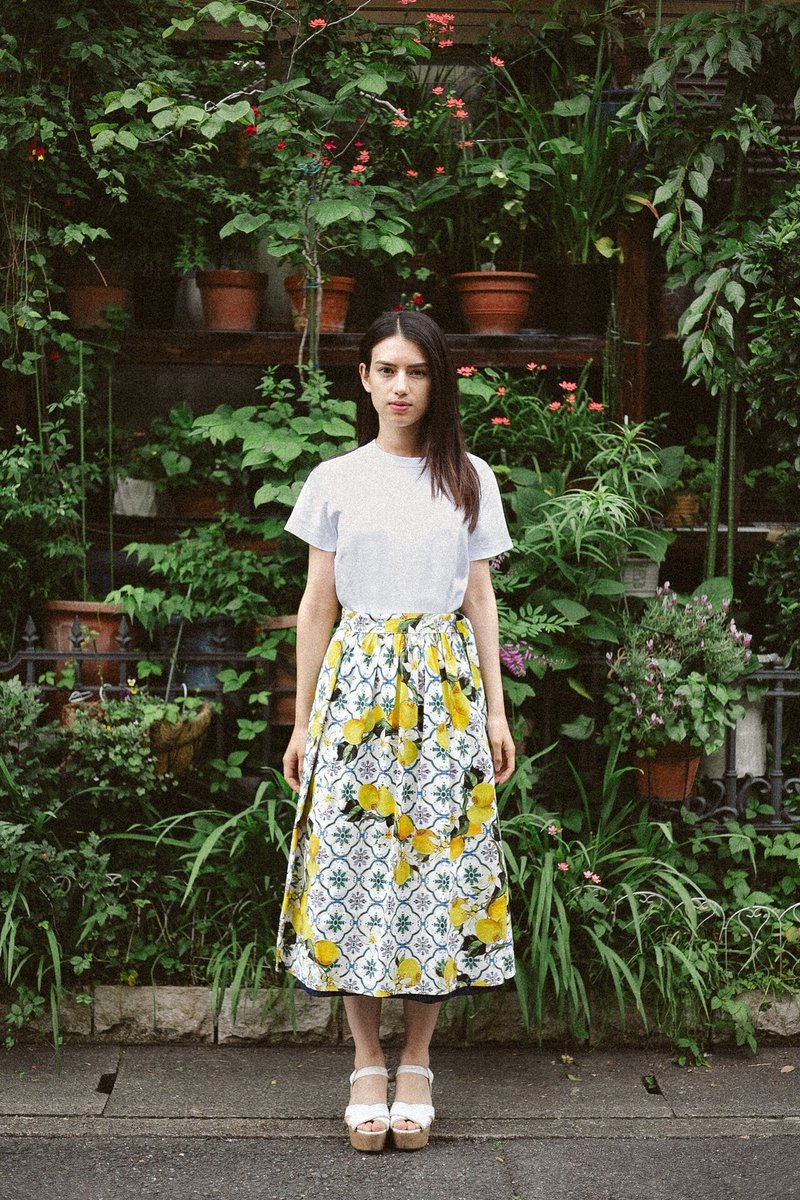 ↑Italian cotton Sicilia 75cm length

※Model height 160cm
price
38,500 yen tax included (+ shipping fee 900 yen)
Order period
5/22 (Sat) 10:00 - 6/7 (Mon) 23:59
How to order
You can order from the product page of the online shop.
(The product page will be released on May 21st.)
At the exhibition in Kyoto, it is possible to place an order on the spot.
About the exhibition
In Tokyo and Kyoto, there are opportunities to try on, but due to the extension of the state of emergency declaration, there will be changes from the initial announcement, so please check.
[Try-on party @ Tokyo]
The try-on order event scheduled for May 23rd in Tokyo has been canceled due to the extension of the state of emergency declaration. (Tears) There are many customers in the Kanto area, so in order to prevent crowding, there is no opportunity for fitting parties, but we have set up a separate place where you can try on.
Location: The Crafted 1-6-2 Ginza, Chuo-ku, Tokyo
(3 minutes walk from Ginza Station / 1 minute walk from Ginza Itchome Station / 7 minutes walk from Tokyo Station)
Period: 5/22, 23, 28-30 10:00-18:00
I'm not at home, so I'm sorry that I can't serve you directly, but the staff of The Crafted will serve you. One corner of The Crafted is a shelf of renacnatta.
By the way, you can also see and try on Dead Stock Collection and Nishijin Collection at The Crafted. The exhibition of renacnatta here will be held until July 20th, so we will announce it again.
[Try-on party @ Kyoto]
The try-on order event scheduled for May 30th in Kyoto has been changed to June 6th (Sun).
I will serve you here. It's a very nice townhouse, so if you want, you can ask the staff photographer to take a picture when you try it on.
Location: 367-1 Kojocho, Nakagyo Ward, Kyoto City
Date: 6/6 13:00-18:00
We will guide you in a small number of people, and it is a complete reservation system, so please apply from the form below.
>> Application form (application period: today to May 31)

You can also order at the venue. You can use cash or credit card.
We will also prepare the Dead Stock Collection for you to try.
We are waiting for you to take care of the corona infection, so please be careful.
Instagram live consultation meeting
1st Insta Live: 5/16 (Sun) 15:00~
2nd Insta Live: 6/6 (Sun) 18:30~
Introducing products and answering questions and consultations on the spot. If you are unsure about the pattern and length, we will think about it together!
Flow until delivery
Semi-order the combination of fabrics and the length of the length ↓
Italy: Fabric production→Shipping Kurume Kasuri Factory: Dyeing of threads↓
Kurume Kasuri Factory: Fabric production↓
Sewing factory: Product production↓
Delivery (scheduled for mid-August)
After receiving the order, the yarn is dyed, and the craftsmen carefully weave it. Therefore, it will take some time, but I hope you will look forward to it.
Sewing is also a domestic factory.
・・・
That's all for the news.
Drawings will be published on SNS from time to time. Feel free to contact us with any questions. →support@renacnatta.com
About Kurume Kasuri
Kurume Kasuri is a cotton fabric produced in the Chikugo region in southern Fukuoka Prefecture. The durable cotton fabric is perfect for work clothes and was hand-woven in the old days.
Approximately 200 years ago, solid colors were the norm for everyday wear that emphasized practicality. Den Inoue (13 years old at the time), the daughter of a rice dealer, came up with the technique of creating patterns with a gentle texture on textiles. By weaving yarns that have been dyed in advance using a technique called "Kukuri", subtle misalignment occurs, creating a unique faint pattern. This is a major feature and charm of Kurume Kasuri.
The process is very precise, and the yarn bundle is tied and dyed to create the pattern, and the dyed yarn bundle is unwound and woven to finally complete a single piece of fabric. It takes more than a month to complete, and depending on the pattern, it can take more than three months. The evolution of machines has reduced the burden of work compared to the past, but there is not a single process that does not require human manual labor. Matching the warp and weft patterns is extremely difficult and requires a high level of craftsmanship.
The Kurume Kasuri technique was designated as an Important Intangible Cultural Property of Japan in 1957, and in 1976 as a traditional craft designated by the Minister of Economy, Trade and Industry.
One of the reasons Kurume Kasuri is loved by so many people is that it is cool in the summer and warm in the winter, which is unique to cotton.